OUR ACTIVITIES
The influence and resources of the Orée network are apparent in the working groups which bring together members and external stakeholders to examine experiences and know-how and develop practical decision-making aid tools.
Debates meetings (cafés d'échanges) prolong or precede the working groups, with a view to focusing on one or several current affairs topics and anticipating future challenges and problems.
Orée's team is at your service to provide you with a broad range of skills as well as a fresh outlook and advice on the successful completion of your environmental projects. You will have unique access to information to save time, be at the heart of current affairs and benefit from distribution and promotional resources to support your environmental actions among key stakeholders of the sector.
The website is a fantastic way to relay information, enhanced on a daily basis by a community of regular website visitors

Publication in English
Eco-design of products and services Internet platform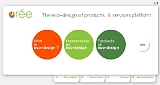 Publication in French
Environmental risks management Internet platform
Internet platform hosting the COMETHE methodology and tools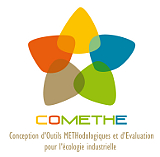 Other French publications